The National Space Administration of China (CNSA) has published three new high-definition images of Mars taken by the Tianwen-1 probe which has been orbiting the red planet since last month.
Two photos were captured in black and white and the third is in color captured by two different cameras. The color photo is an image of the north pole of Mars from a wide orbit, while the black and white photos show the surface at an elevation of approximately 220 miles.
"The two black and white images with a resolution of 7 meters were taken by the high definition camera of the Tianwen 1 orbiter while the probe was about 330 to 350 kilometers above the Martian surface. The craters, mountain ridges and sand dunes of the Red Planet are clear in the images, "writes CNSA. The distance from the probe to Mars for the color image was not provided.
The detail found in these images is quite impressive: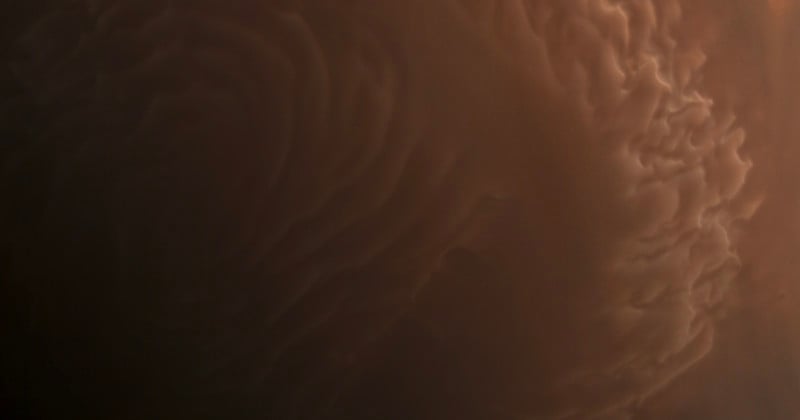 On that note, any additional information about the images is rather scarce, as the CNSA disclosed very little other data in its public statement.
What we know about the CNSA mission for the Tianwen-1 probe: The organization hopes to land a rover on the surface of Mars in May or June, specifically targeting the southern part of the planet Utopia Planitia – a large plain in the largest recognized impact basin in the solar system – carry out scientific surveys.
The Tianwen-1 is equipped with an unnamed rover that CNSA says will be able to travel at 200 meters per hour once on the surface and carries six scientific instruments, including a camera. multispectral, ground penetrating radar and meteorological device. meter. Once on the ground, the rover is expected to operate for about three months on the planet.
If successful, the rover will be the sixth deployed to the planet, after the previous five deployed by the United States, the most recent being the Perseverance Rover.
For now, the Tianwen-1 is expected to orbit the planet for another two and a half months before planning to release its landing capsule, according to the Chinese administration. The probe was launched on July 23 last year and CNSA says it is currently about 212 million kilometers (~ 131 million miles) from Earth.
(Going through Space)
---
Image credits: Photos courtesy of CNSA.